[ SHOPPING ]

Namdaemun Market is the most famous and representative market in Korea.
More than 1,700 goods and diverse Korean foods are sold in the market, and more than 400,000 visitors comes daily from all around the nation and the world.
▶ near : Namdaemun Galchi(hairtail) street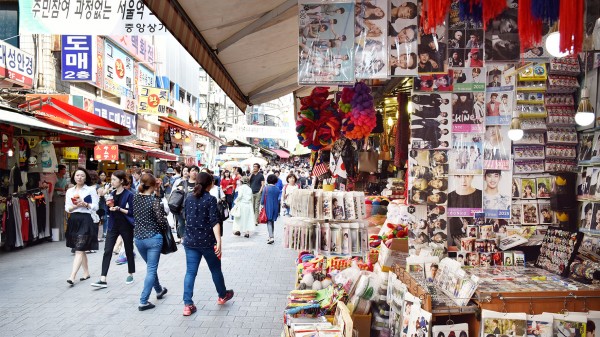 💡 INFORMATION
지역
주소
Namdaemun Market 4-gil, Hoehyeon-dong, Jung-gu, Seoul
전화번호
02-753-2805
영업시간
Weekdays 00:00-23:00
Operating hours vary by item.
💡 MAP